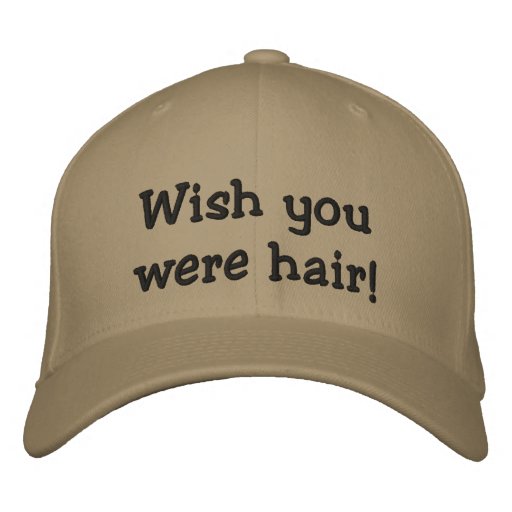 Are you someone that lost their hair early in life? Or perhaps you know of someone balding before their time. My dear hubby began his "thinning of hair" journey during college, his early 20's. When I met him, in our 30s, he was bald on top, with just hair on the sides. Through the years, he has heard all the jokes and is pretty good natured about them, like when his best friend's girlfriend, gave him a hat that read, "I wish you were hair." He found the humor. AND Luckily, we live during a time where it's popular that men shave their heads entirely, and we find this attractive. (well, I do!)
So I laughed this morning, when I read, "But the very hairs of your head are all numbered." and I yelled it out to my hubby, followed up with: "I don't think you have long in this world, babe." as he patted his last section of hairs and indicated they were strong and very secure.
I wonder if this is where the saying originated, indicating death is upon you: "When you're number's up, your number's up." Which reminded me of an 80's new wave song, Lucky Number, that I just love and attached the video. It's a fun one.
---
6 "Are not five sparrows sold for two copper coins? And not one of them is forgotten before God. 7 But the very hairs of your head are all numbered. Do not fear therefore; you are of more value than many sparrows." – Luke 12: 6-7 (NKJV)
**accepting Christ is our key to security. God knows and cares for His own.